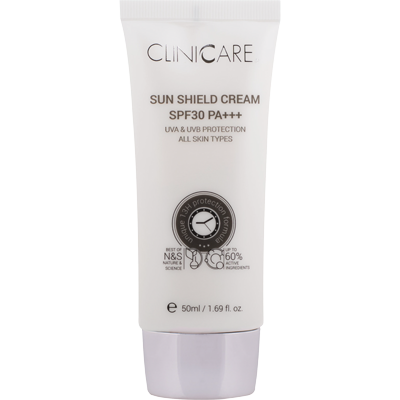 Sun Shield Silky Cream SPF 30+
€35.00
Sun Shield Silky Cream provides effective all day protection against harmful UVA and UVB rays, thanks to its 13 hour formula. The vegetable extracts provides the skin with nutrients and moisture. The texture is soft like silk and easily applied. It protects skin from harmful environment and ultraviolet rays because it has outstanding ultraviolet block effect and skin protection effect. Allatoin, Rosehip oil and Shea butter protects, moisturizes and soothes.
Broad spectrum sunscreen.
Provides all day protection
Can be used by sensitive skins.
SKIN THERAPIST TIP
After applied, put on one more protective layer on areas that are most affected by ultraviolet rays.
Happy skin
Treat your face and body with luxurious body treatments.
EXPLORE Services