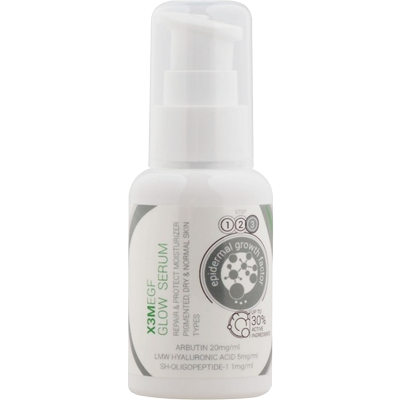 EGF Extra GLOW Serum
€45.00
Tackle uneven skin tone and brighten a dull complexion with the Cliniccare EGF Extra Glow Serum. Enriched with corrective Arbutin and Mulberry Bark Extract, this powerful 24 hour cream targets the most common forms of hyperpigmentation including age spots and sun damage. It also helps to minimise excessive melanin production while revitalising a dull complexion to leave skin looking clearer and brighter. Contains a very high concentration of low molecular weight hyaluronic acid for dermal hydration.
Hyperpigmentation treatment.
Brightens and revitalizes.
Ideal for sun damaged skin.
SKIN THERAPIST TIP
Use after Cliniccare Glow Essence for best results.
Happy skin
Treat your face and body with luxurious body treatments.
EXPLORE Services