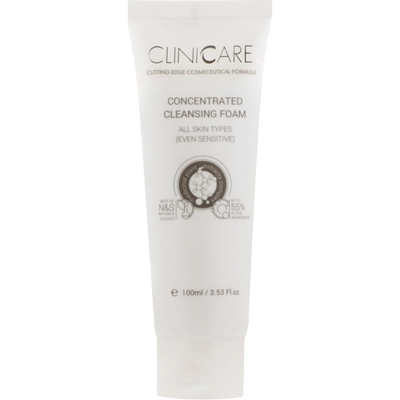 Clinic Care – Concentrated Cleansing Foam – 100ml
Gently but effectively rid the skin of impurities
€25.00
Gently but effectively rid the skin of impurities with the Concentrated Cleansing Foam. Packed with moisturising and collagen-boosting ingredients alongside gentle cleansing agents, this light foam successfully removes surface impurities, excess sebum and make-up from the skin without disrupting the epidermal barrier.
Light foaming cleanser.
Removes make-up and impurities.
Suitable for all skin types.
SKIN THERAPIST TIP
For a even deeper double cleanse – start with an oil-based cleanser and then follow up with Concentrated Cleansing Foam as step two.
Happy skin
Treat your face and body with luxurious body treatments.
EXPLORE Services